These two weeks only four comics were added to my collection:
Coffin Hill #4 (Vertigo)
This comic is more and more turning into a total joyride. I love the character development, the art, the story, simply everything.
However, I happen to notice that we now have a tremendous number of witches in comic books. But, as long as the stories are so diverse and the witches don't start to sparkle, bring 'em on, I say!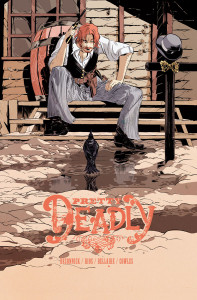 Pretty Deadly #4 (Image)
A butterfly and a rabbit's skeleton telling a story. Intriguing and original. I haven't read the issue already but I'm definitely looking forward to it, even if western stories normally bore me to death. (No pun intended.)
Black Widow #2 (Marvel)
The second issue of the new series to give the Marvel Universe a second chance. I felt ambivalent about the first issue. The art was nice, but somehow lacked a punch and the story was nice to read, but not more. I hope the series catches up speed (and my interest) with this issue.
If not, I don't think I'll be able to bother about it any more.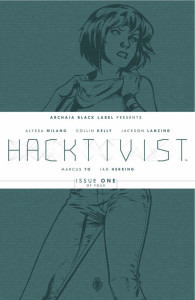 Hacktivist #1 (Archaia Entertainment)
Being a computer science teacher, I really like to know how activists and hackers are portrait in popular media. Oh, and Alyssa Milano wrote the comic. Both of the reasons are equally valid to try out the book, right? Right?