In case you didn't know already, Comixology has a 12 Days Of Free Comics! going on right now. Today there's 'My Little Pony: Micro Series – Twilight Sparkle #1' on offer: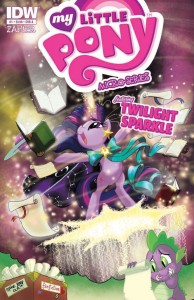 I don't know about you, but I really liked the regular (that is 'Friendship is Magic') comics.
I'm definitely going to check this one out.