Having been a keen user of Linux since the day I got a Laptop with Windows Me (yes, that was what made me turn my back on Microsoft forever) and being an amateur photographer can be demanding. Especially when it comes to RAW developers.
Luckily, there are more options now than ten years ago. Here is what I have installed on my system.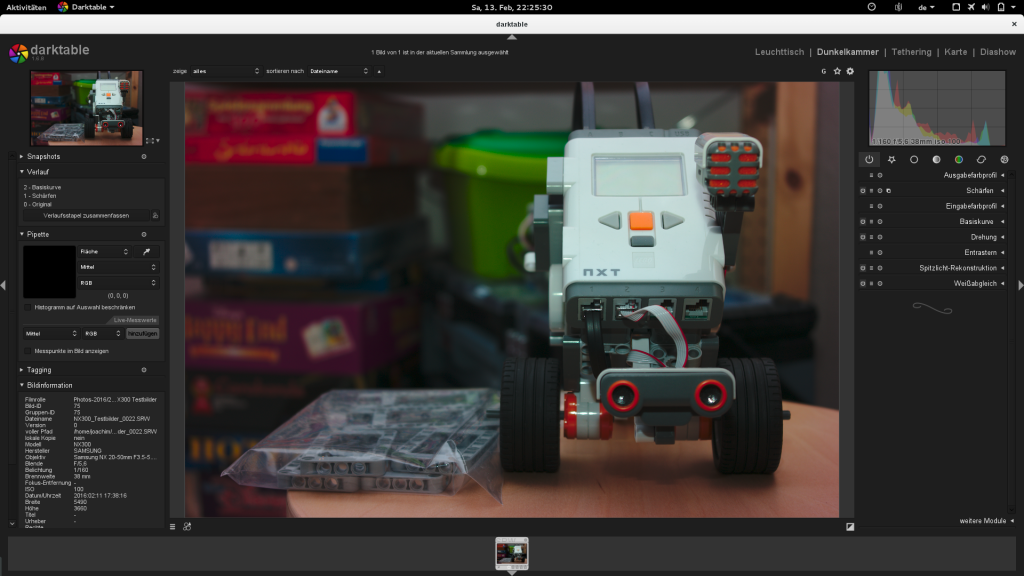 Every once in a while, mostly after updating my distribution, I give Darktable a try. Usually not for very long, because I simply can't come to terms with the UI. Sorry, Darktable.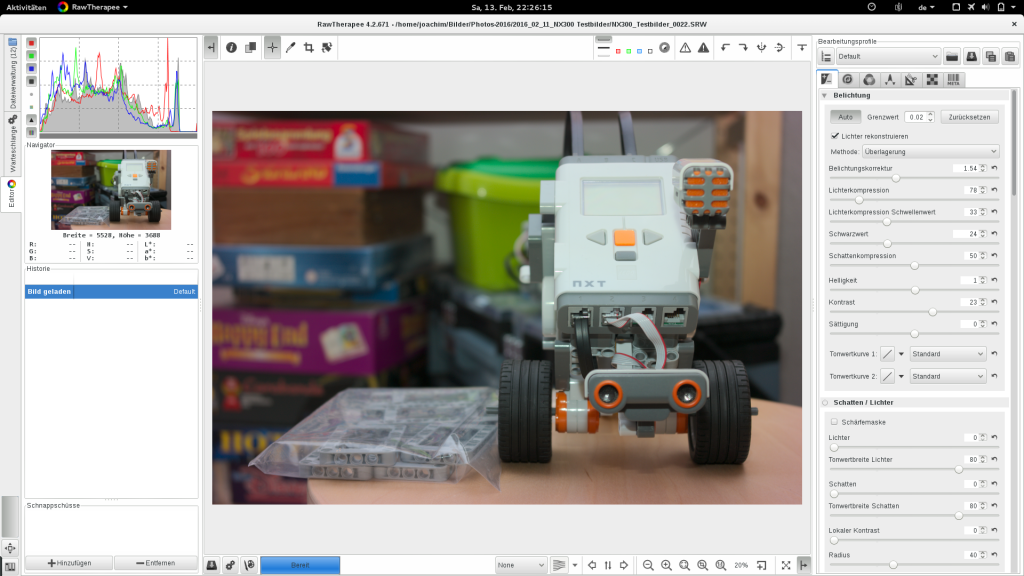 I know what you are going to say: "This program has the most cluttered UI of all time." You are probably right. Still I think everything is rather nicely organized into various tabs and if you can actually find the tools, you can create pleasing results rather quickly. It also features some kind of batch engine, which is nice.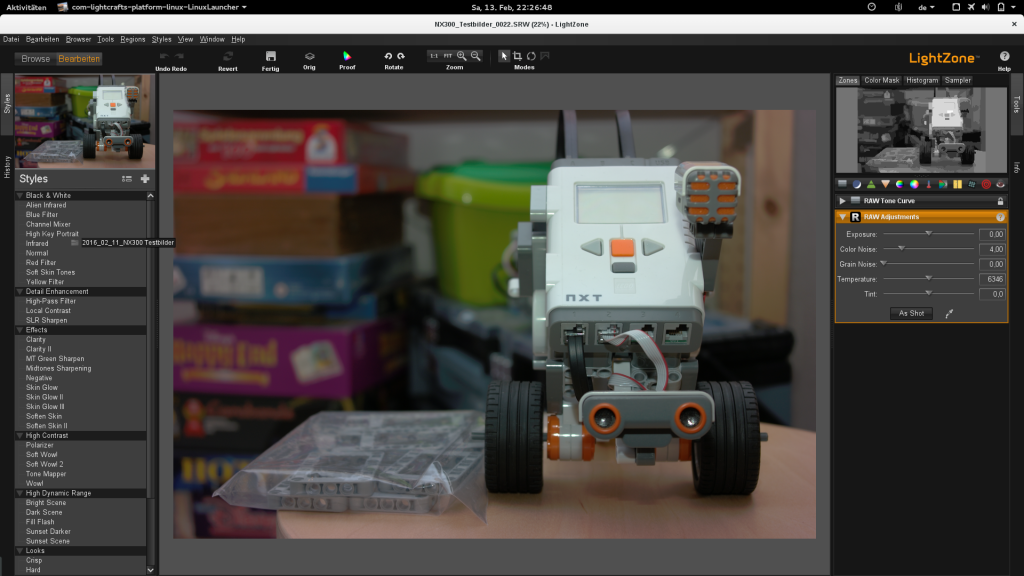 This one is very different. First, it began it's life as a commercial program which was later abandoned by its creator. After years, the developer could be contacted and convinced to open the source of this beautiful photographer's tool written in Java.
And here lies its only flaw: compared to other applications it is a tad bit slow, but it makes up in easy of use especially if you have a strong background in photography and Ansel Adams' zone system. I like to use it for my black & white conversions mostly.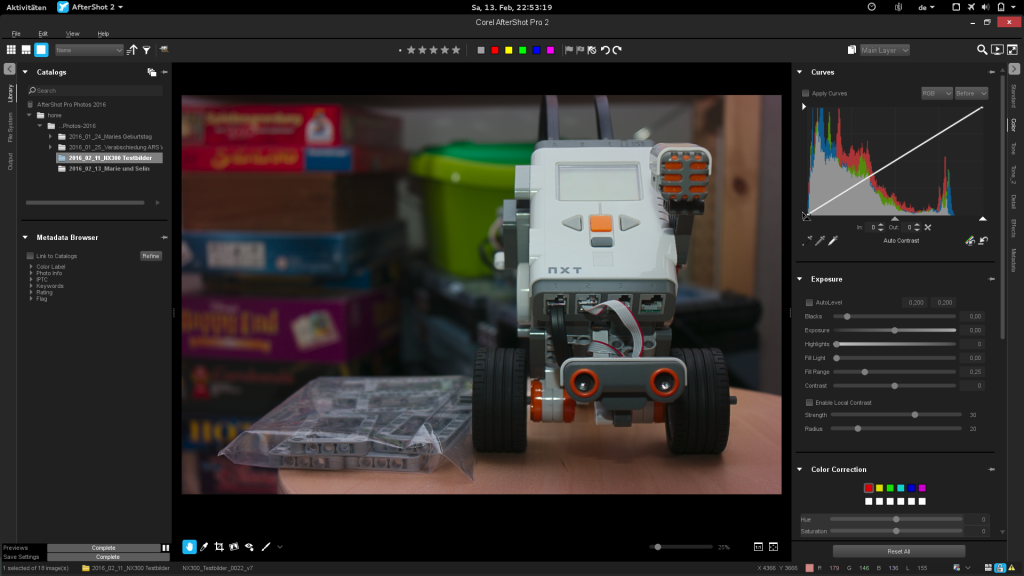 Originally created as Bibble 5 by a company called Bibble Labs, AfterShot Pro 2 is now owned by Corel. It is the only software in this list which is not opensource.
This is the tool I'm using most, probably because I'm so used to it having used its predecessors Bibble 5 and Bibble 4. I like its workflow and do most of my post-processing work in it. Only rarely I finetune the images in Gimp or LightZone.