As mentioned here, I really enjoyed reading The Bunker. So, I've just gotten my copy of the new (restart) edition of Oni Press.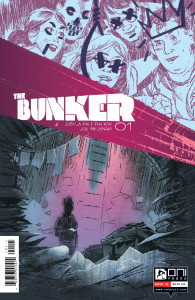 After thumbing through the book I have to say that the change from black & white to coloured pencil art definitely adds to the gloomy dark mood of the comic series. And while I normally don't like republishing stories so soon after their first publication, I'll make an exemption on this one and get it, too.
If you'd like to see a direct comparison between new and old artwork, here is one:
More can be found over at Joe Infurnari's tumblr!